Sale!
18,500.00
Store plenty, store easy
Say yes to extra storage! With compartmentalised box storage for your winterwear, and shelf storage in the headboard, this bed is a boon to hoarders. The king-sized bed comes with 1200 litres of storage, while the queen-sized variant comes with 1000 litres.
Description
Reasons To Love This Design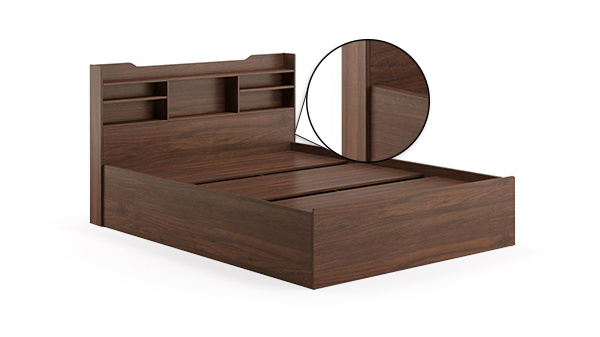 Anti-creak joinery
We use high-strength clamps and joinery techniques specially designed for engineered wood beds. Ergo, no irksome creaks – and you can sleep like a baby, well into adulthood!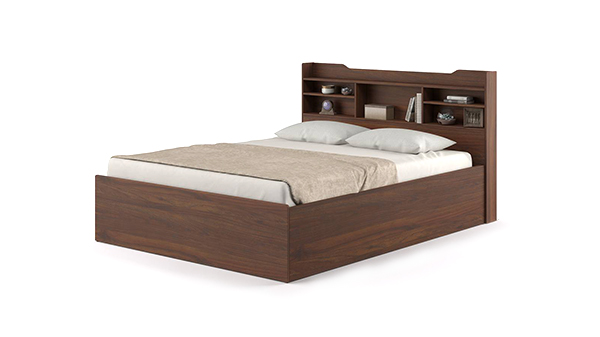 Sturdy laminate surfaces
We believe what's on the outside matters too. Which is why we use thicker laminate surfaces than most furniture-makers do. Our laminates are also scratch-resistant, anti-fungal, and less prone to peeling off.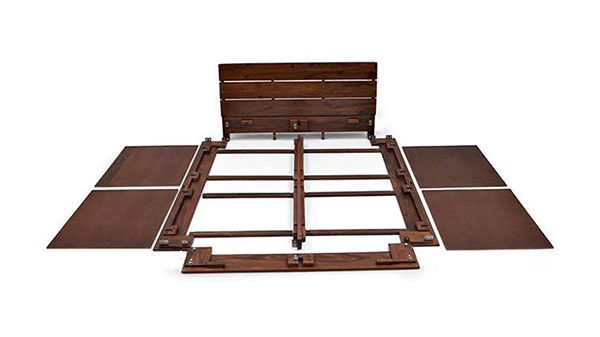 Relocation friendly design
This bed is easy to take apart and reassemble. Wherever you go, it can go too!
*Images in this section may or may not represent the colour/finish of the product variant. Please refer the slideshow at the top for actual colour/finish.